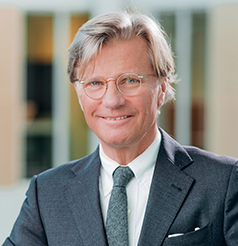 Jan Sinclair
Chairman of the Board
Master of Business Administration and Economics
Born 1959
Year of election 2018
Board assignments: STS Alpresor, JML Sinclair AB, AB Victorhuset (chairman), The Swedish Covered Bond Corporation (SCBC) (chairman), Bipon AB, FCG Holding Sverige AB
Other assignments: Industrial advisor
Past experience: CEO SEB A.G, Group Treasurer as well as other other senior positions within SEB.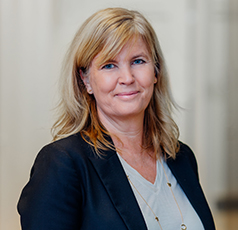 Jane Lundgren Ericsson
Board Member
LL.M (Stockholm), LL.M (London)
Born 1965
Year of election 2013
Board assignments: AB Sverige Säkerställda Obligationer (publ), Miskatonic Musik Aktiebolag (deputy), Bagarmossen Kärrtorp Bollklubb (chariman), Visma Finance AB
Other assignments: Executive Director & Head of Lending at Svensk Exportkredit
Past experience: CEO of SEK Securities and other senior positions in Svensk Exportkredit AB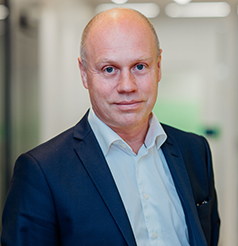 Lars Börjesson
Board Member
Master of engineering
Born 1964
Year of election 2014
Board assignments: Taggsvampen AB, Dovana AB
Other assignments: CEO KGH Customs Services
Past experience: CEO of Stena Technoworld, Director of Strategy and Business Development Stena metall, Senior partner Accenture, Managing Director Accenture Management Consulting Nordic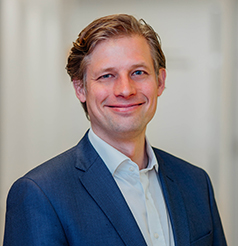 Daniel Kristiansson
Board Member
Born 1974
Year of election 2016
Board assignments: Vasallen AB, Industrifonden
Other assignments: Investment Director, Government Offices of Sweden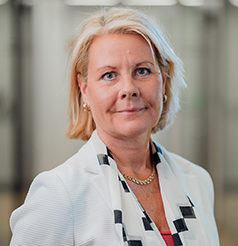 Inga-Lill Carlberg
Board Member
Born 1962
Year of election 2019
Board assignments: Trill Impact AB, Stiftelsen för Finansforskning (chairman)
Other assignments: COO of Trill Impact AB
Past experience: Several leading positions within Nordea, Board Member Tredje AP Fonden, Nordea Investment Funds and Mistra Sustainable Investments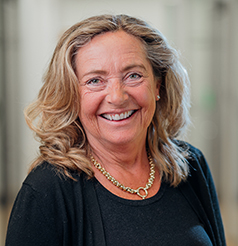 Synnöve Trygg
Board Member
Born 1959
Year of election 2019
Board assignments: PreciceBiometrics AB, Volvo Finans Bank AB, Valitor hf
Other assignments: CEO of Synnöve Trygg Consulting AB
Past experience: CEO SEB Kort AB, Eurocard AB and Diners Club Nordic AB. Board Member Nordax Bank AB, Trygg Hansa AB and Mastercard Europe Board.
Leif Pagrotsky
Board Member
Born 1951
Year of election 2020
Past experience: Various positions within the Swedish Parliament and the Government, including State Secretary for Finance Market Affairs in the Ministry of Finance, the Minister of Trade and Industry as well as the Minister of Education and Culture. In addition, Deputy Chairman of the Riksbank's Council, Chairman of Business Sweden and General Consul in New York.
Johan Prom
Board Member
Born: 1972
Year of election: 2020
Board assignments: Carpe Diem
Other assignments: Industrial advisor in own business, Executive in Residence Stockholm School of Economics
Past experience: VD på Avanza, flertal ledande exekutiva befattningar inom ICA-koncernen, managementkonsult på McKinsey & company och Boston Consulting Group.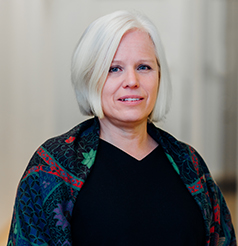 Margareta Naumburg
Board Member, Employee Representative

Born 1964
Appointed in 2017
Other assignments: Compliance Officer SBAB, member of the local club committee of the Confederation of Professional Associations (SACO) at SBAB
Anders Heder
Board Member, Employee Representative
Born 1962
Appointed in 2019
Other assignments: Team Manager Customer Service and special role in Controlling.
Kristina Ljung
Board Member, Employee Representative (deputy)
Born 1966
Appointed in 2016
Other assignments: Account Manager Retail Market SBAB, chairman of the local club committee of the Financial Sector Union of Sweden
David Larsson
Board Member, Employee Representative (deputy)

Born 1976
Appointed in 2018
Other assignments: Account manager Corporate Clients & Tenant-Owners' Associations business area SBAB